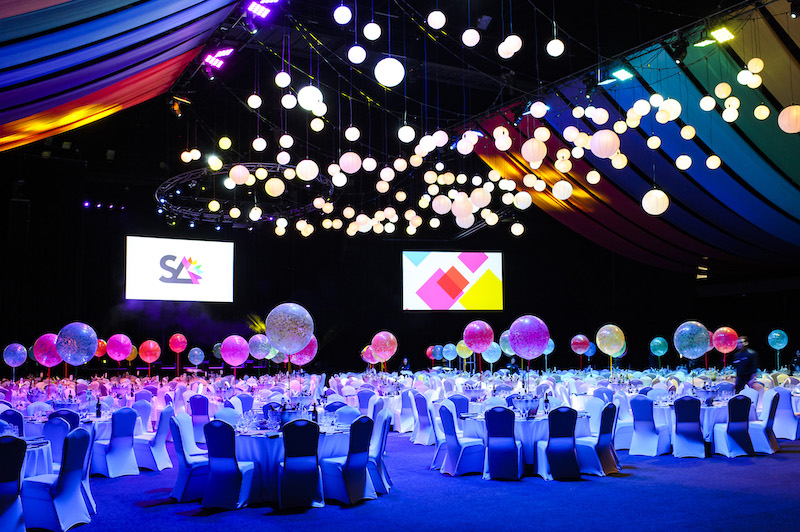 When equipment needs to be hung above the ground, our professional rigging services will ensure the safety of your guests, presenters and performers. From stage lighting to speaker towers to aerial performers. If it needs to be in the air, we can get it there. Our extensive inventory of rigging equipment and fixtures allows us to build your event set safely and efficiently. We'll tailor your rigging design to your venue, your stage and your event program.
Our event rigging services include:
Safe set and rigging design
When you use Novatech for your event audiovisual needs, our in-house technicians and qualified riggers will design a safe and effective technical set up to give you premium sound, vision and lighting, all rigged to comply with safety requirements. We've worked in all major event venues in Adelaide, and we ensure all rigging points are used safely and effectively to give you the best outcome for your event. Our extensive inventory of rigging equipment gives us the flexibility to design the perfect stage and audiovisual set up for your event, no matter if it's large or small.
Truss
Truss is the metal framing that forms the backbone to most event rigging. Our inventory includes box truss, circular truss and triangle truss, giving us the ability to create flexible solutions for any event. From round truss-framed screens to custom-designed stage lighting to full stage archways, we use our truss to ensure your event is rigged safely and designed to maximise the performance of your audiovisual set up.
Tab tracks and kabuki reveals
If you need the theatrical flair of a reveal, whether it's to present your latest product or introduce a key speaker, our tab track curtains and kabuki reveal systems can be programmed to open on cue for optimal dramatic effect.
To find out how safe and effective rigging can be the key to your event's success, contact Novatech today.