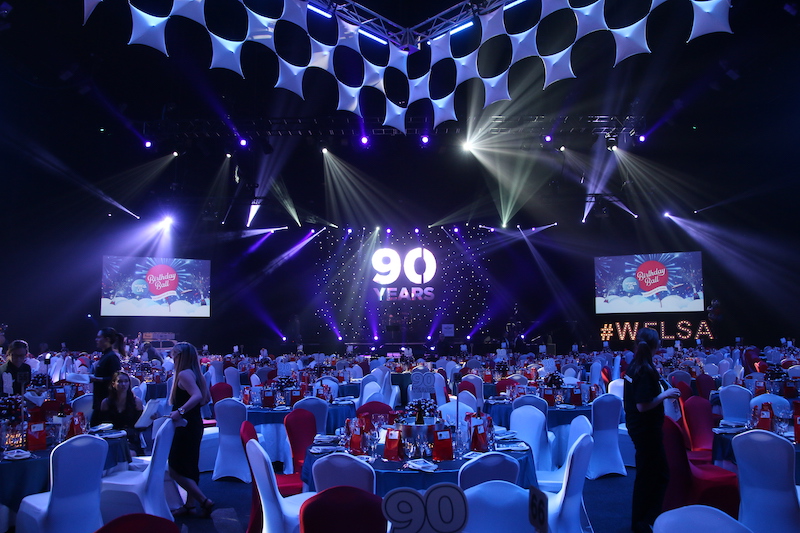 Whether you're launching a new product, delivering a shareholder address, presenting an expert discussion or getting the team out on the dancefloor at the end of year gala, the sound at your event is critical to its success. As Adelaide's premier event audio equipment hire company, we've delivered crystal clear sound to thousands of corporate events and international music acts. We stock some of the world's best audio brands so that we can deliver the best sound quality to your event. With Novatech, you'll get arena-quality audio equipment and world-class technical expertise.
Our corporate audio equipment hire services include:
PAs and speakers
When you use Novatech to deliver sound to your event, you'll get access to world-leading equipment that many standard audio equipment hire companies don't even stock. As one of Australia's leading event audio companies, we've invested in the world's best PA and speaker systems so that we can deliver the cleanest, crispest most crystal-clear sound to corporate events of any size. Because more than anything, you need your audience to hear you.
Microphones
With our large range of state-of-the-art microphones, you can be confident your event messages will be heard loud and clear. Our stock includes handhelds, headsets, lapels and a variety of high-end wireless mics to suit the needs of your speakers and performers. Our highly-skilled crew will ensure all guests are wired up and comfortable with operating their microphone before they go on stage. And all our stock is tested before the start of every event to ensure you'll never have to deal with an embarrassing "is this thing on" moment.
Sound system design and integration
With high-end equipment and mixing consoles, our talented sound engineers can design a purpose-built sound system for your event. Integrating sound with lighting, vision and performance is our speciality, and we'll provide the most appropriate sound system, equipment and set up to suit your desired event outcomes.
Entertainment sound production
When you're spending money to have the best entertainment on stage, you want to make sure your audience can hear them on the dance floor. We've got a large inventory of state-of-the-art audio equipment to meet the needs of almost any performance. And our sound engineers will ensure the audio mix is spot on, so your performers can concentrate on entertaining your guests with an event experience they'll never forget.
To find out how we can bring crystal clear sound to your next corporate event or meeting, contact Novatech today.